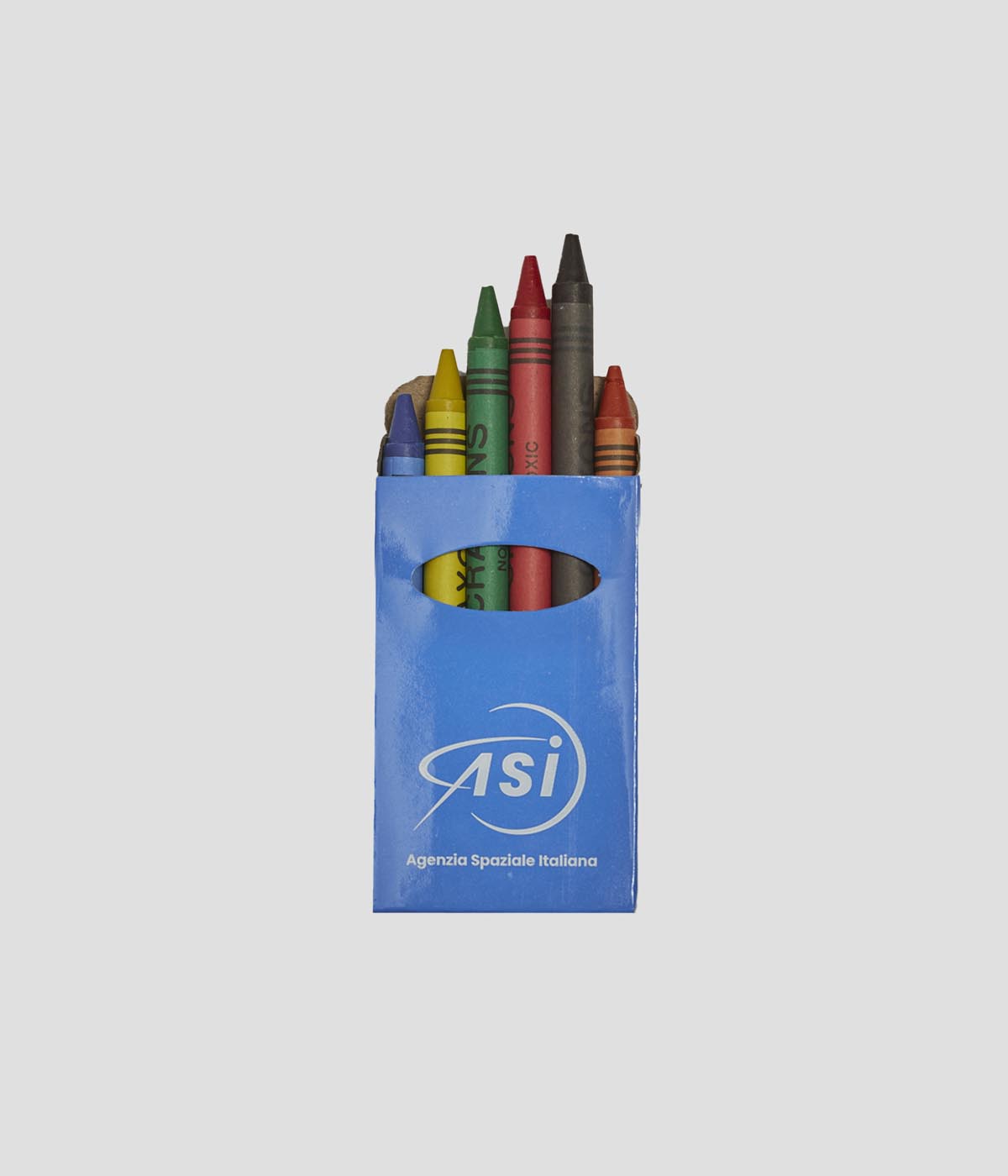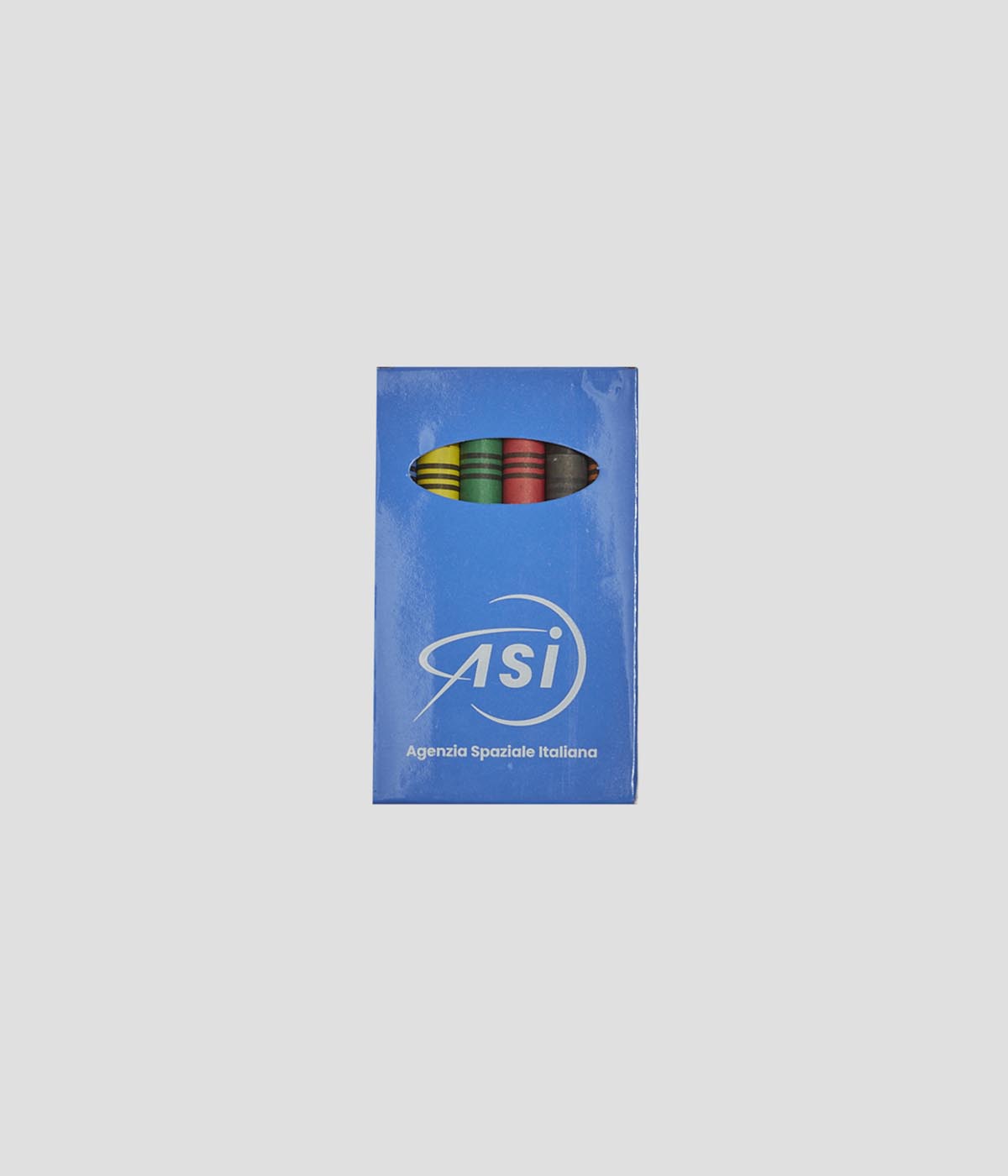 Coloured wax crayons set
€9.999,00
SNDZZ074XC2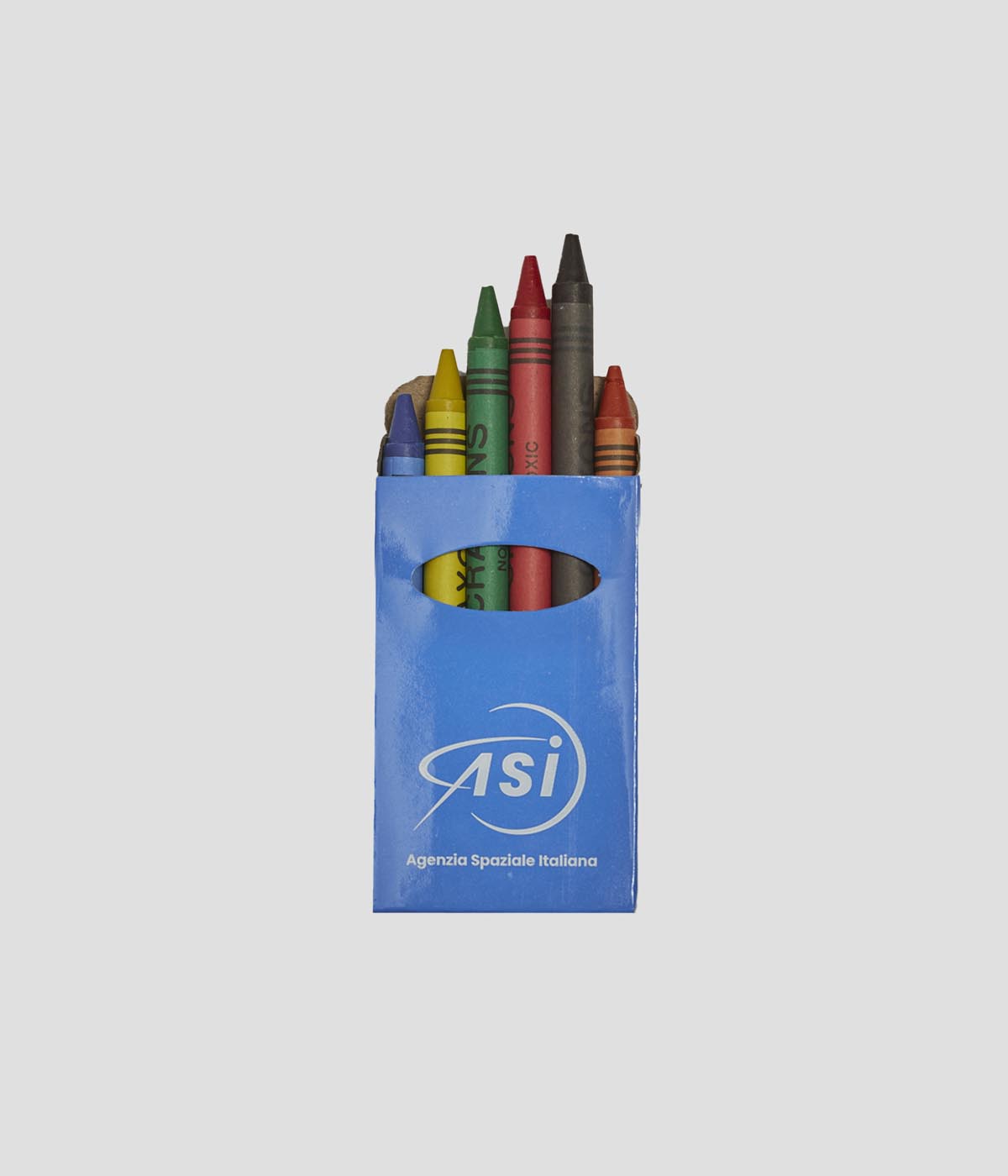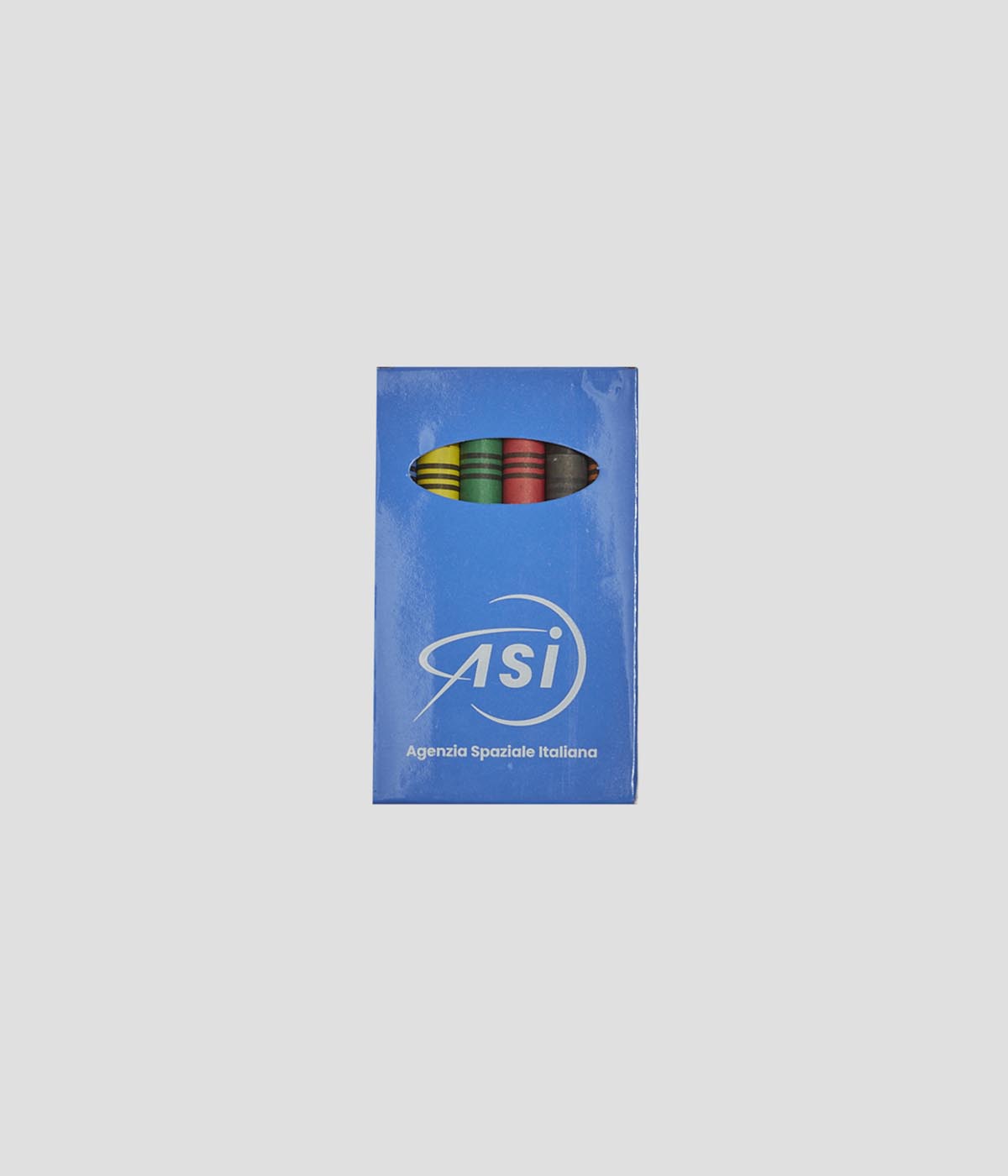 Designed to create small works of art and explore new creative worlds with each stroke of colour, this set of 6 coloured wax crayons comes in a small cardboard box embellished with the logo.
6 wax crayons
Cardboard box with logo
PLANETS, STARS, UNIVERSE.
An adventure that began over five hundred years ago, of which Italy has been and is the protagonist.