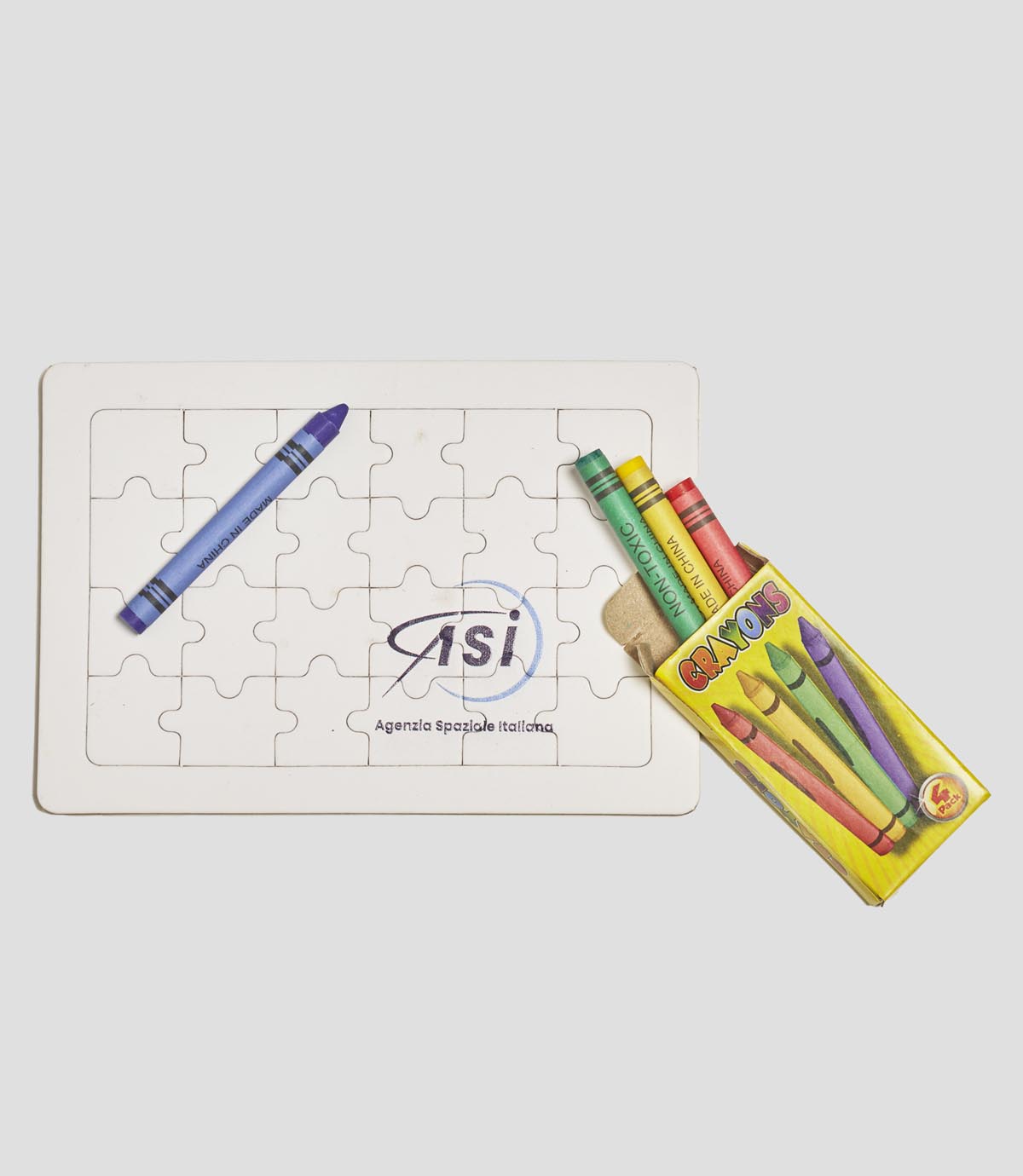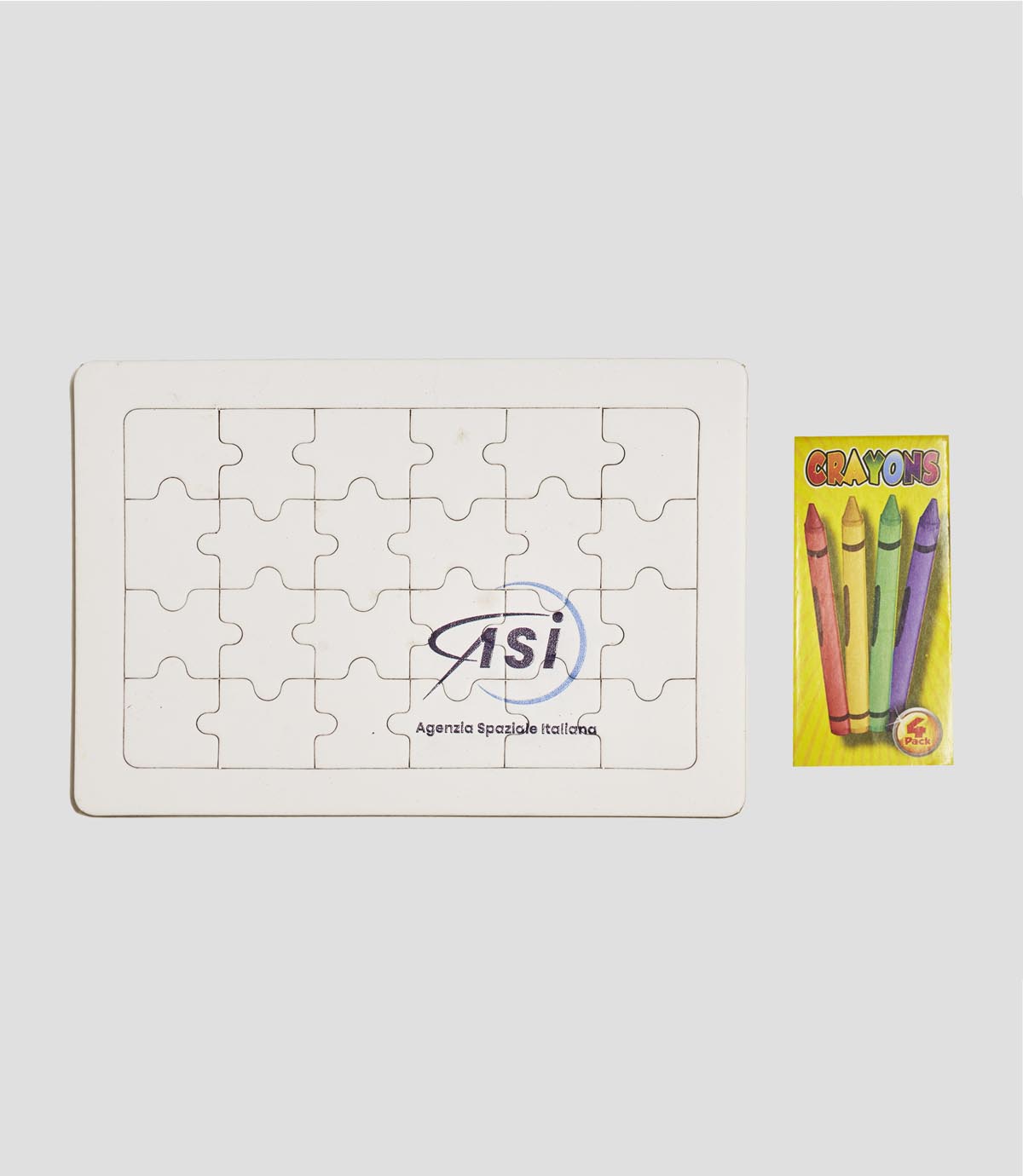 Colouring puzzle with crayons
€9.999,00
SNDZZ078XC1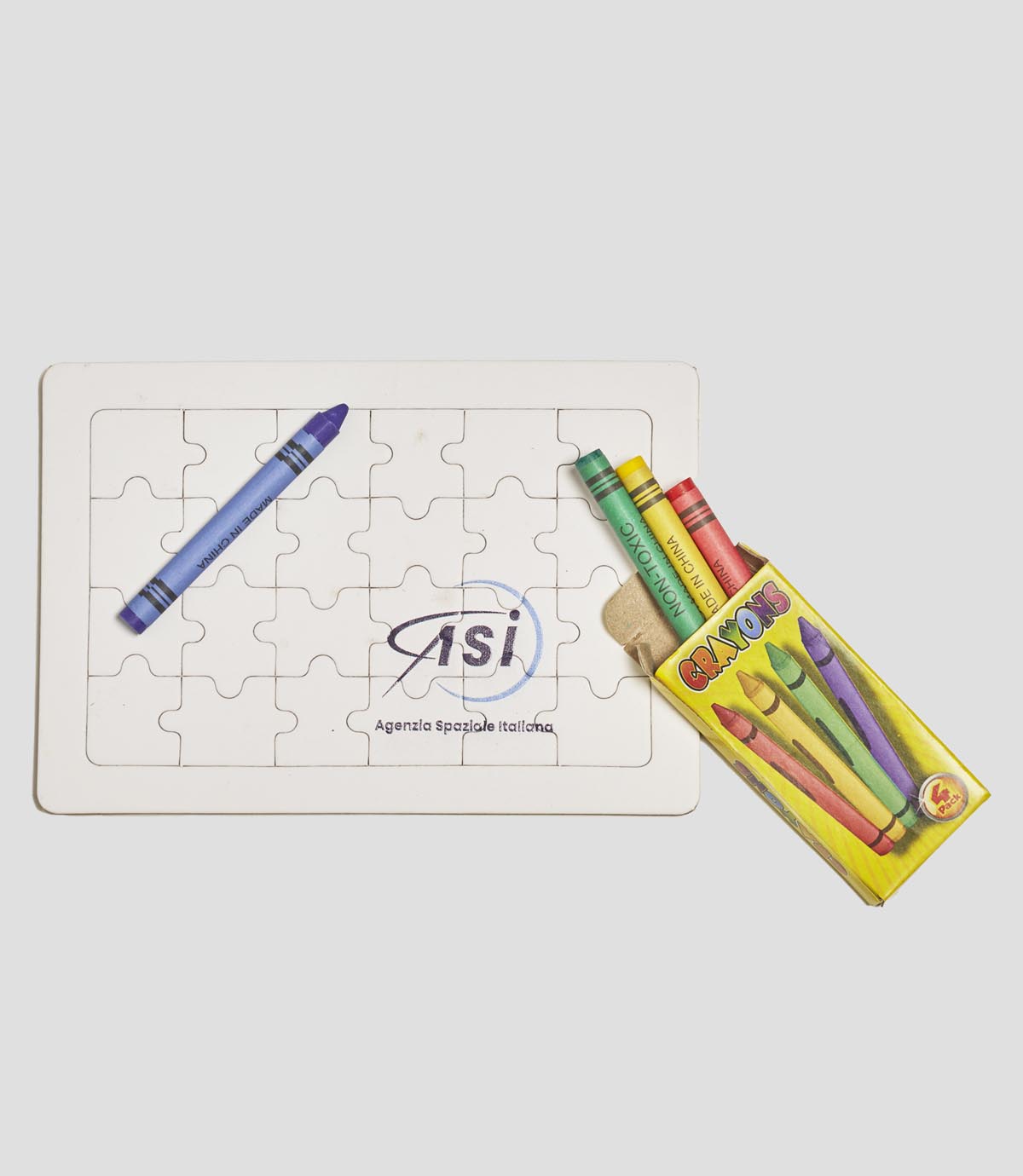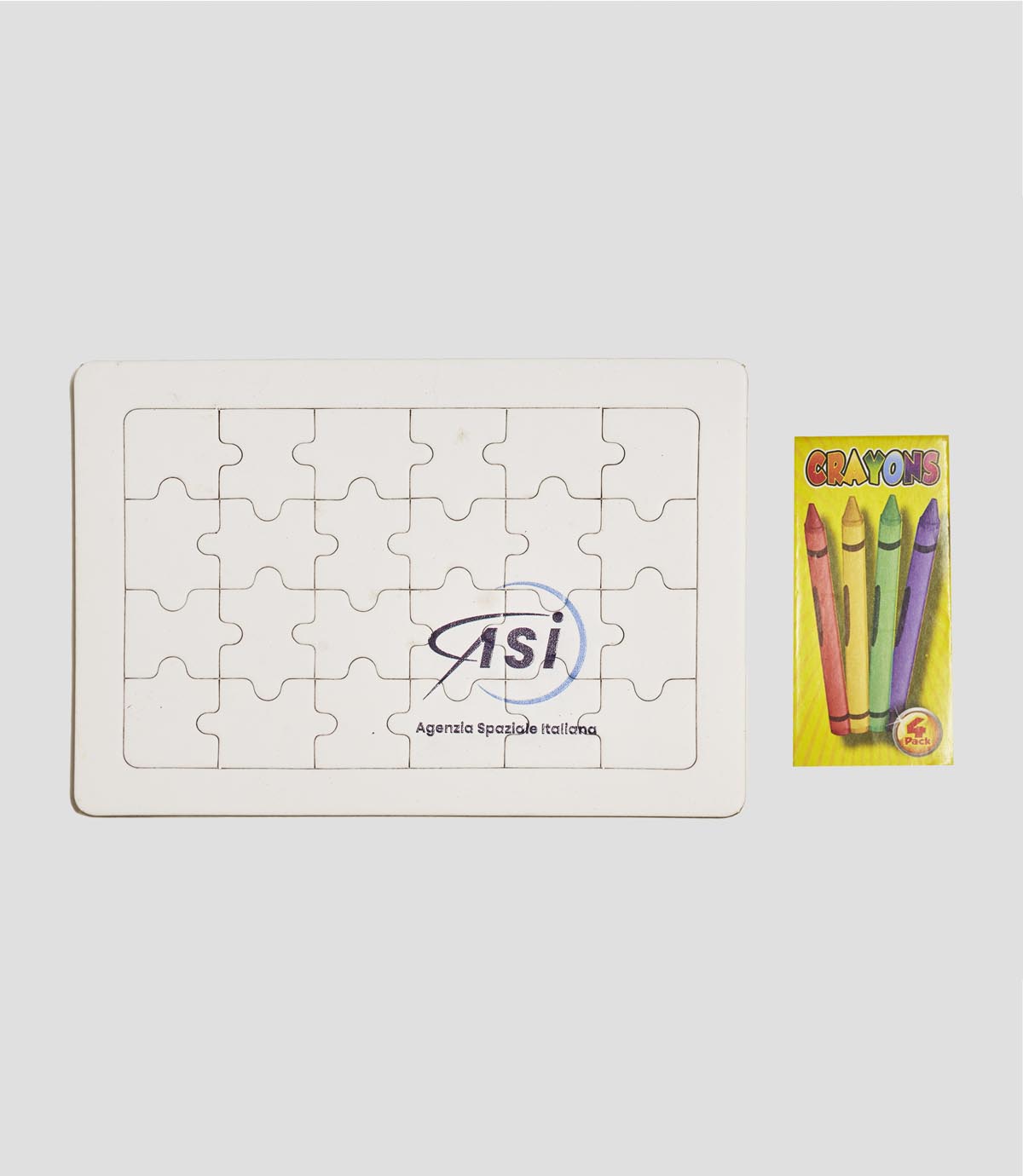 A drawing set designed to give free rein to children's imagination and creativity, who can lose themselves in the clouds creating fascinating cosmic landscapes by colouring each piece of the puzzle with the crayons included in the set.
Colouring cardboard puzzle with logo
4 coloured wax crayons
PLANETS, STARS, UNIVERSE.
An adventure that began over five hundred years ago, of which Italy has been and is the protagonist.